IMPROVE YOUR MANAGEMENT OF WORKPLACE HEALTH & SAFETY
The Marine Card program is an industry-wide approach to basic
Workplace Health & Safety management to support a Safe Marine Business.
Designed to improve WHS practices, build better systems of compliance, increase safety awareness and streamline the registration and sign-in process for visitors entering marine sites to undertake work activities.
It assists marine businesses in understanding their obligations and duties to employees, contractors, customers and other visitors regarding the safety of people working on site, and also those undertaking such works to others around them
WHY DOES THE MARINE INDUSTRY NEED MARINE CARD?
Under modern WHS law, everyone in a workplace has responsibility for safety, regardless of whether you are a contractor, work for an employer, are an owner/ operator of a commercial marine site or are working on your own boat at a marina, boatyard or similar facility
Marine Card provides a means to identify those who have been inducted in WHS, using a training program tailored to reflect the risk profile of the marine sector.
REQUEST A DEMO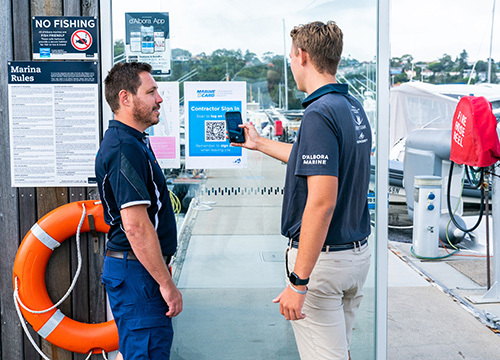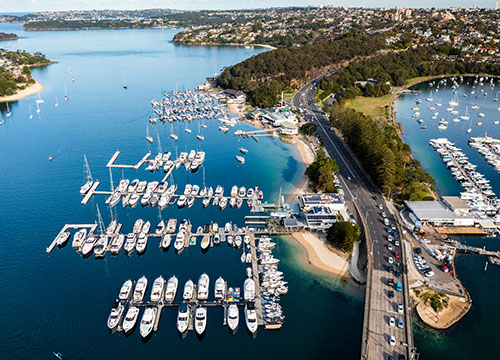 HOW IS IT RELEVANT TO MARINE BUSINESSES?
Businesses have an obligation to ensure the safety and wellbeing of all those who come onto their site, whether it be employees, contractors, boat owners or visitors
Marine Card is a software-driven solution that allows easy access to manage all trades and visitors to a marina or marine facility in one place.
It ensures visitors entering the site to work are confirmed as having completed the Marine Card Workplace Health & Safety induction and are covered by relevant insurances
To make the process of validation of visiting Marine Card holders more efficient, the Access Management System provides facility managers with a dedicated portal for managing this, making use of modern QR code technology for a streamlined experience for all.
Marine Card is a Safe Marine Business initiative by the Boating Industry Association Ltd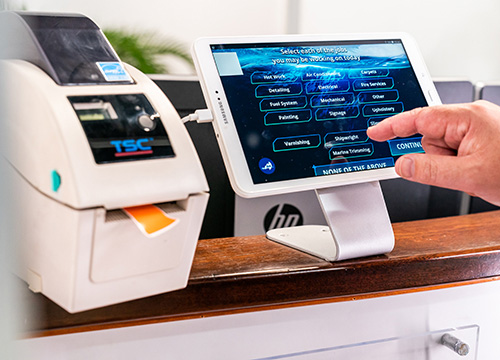 WHAT MAKES UP THE MARINE CARD PROGRAM?
Workplace Health & Safety induction
The Marine Card Workplace Health & Safety induction involves an informative overview of risk, and risk management in marine industry workplaces.
It includes modules on legislation, basic knowledge of obligations under WHS Act 2011, hazard identification and risk assessment, material Safety Data Sheets, safety signage, safe work method statements, and assessments to check understanding
Participants should allow two hours to compete the online induction.
User Profile & Issue of Marine Card
Once individuals have successfully completed the Marine Card induction, a profile will be created on the Marine Card website where Marine Card holders can log in and upload insurance documents and work details
The site ensures this information is kept up to date by emailing a reminder before expiry, providing peace of mind for both contractors, marina operators and boat owners.
A personalised physical card valid for three years is issued to the new Marine Card holder. The card is accepted as a condition of entry to marine sites participating in the Marine Card program.
QR code and mobile device registration also permit digital sign in.
Access Management System
The Access Management System is a signing-in system for visiting contractors, which registers the Marine Card profile to check induction status and up to date insurance to work on site.
It makes signing-in and out quicker and easier, without the need for checking paperwork and chasing insurances.
Businesses can monitor who is working on site, what they are doing, and if they have sufficient insurance, making compliance easier for everyone.
LEARN MORE ABOUT THE ACCESS MANAGEMENT SYSTEM
Supported by

Login

to update details or renew your Marine Card