THE MARINE CARD WHS GENERAL INDUCTION IS PART OF A WIDER INDUSTRY PROGRAM TO IMPROVE SAFETY AWARENESS AND PERFORMANCE, STREAMLINE COMPLIANCE, AND PROMOTE A CULTURE OF COMMITMENT TO WHS IN OUR INDUSTRY.
This induction applies to marinas, boatyards, workshops, slipways, retail outlets, etc, and anyone who is technically "at work" when they are on the premises, i.e. staff or contractors
The Marine Card WHS General Induction training provides all workers in the marine industry with a basic knowledge of requirements and obligations under the Work Health and Safety Act 2011, the common hazards and risks likely to be encountered on sites, and how they should be controlled.
WHAT DOES THE INDUCTION INVOLVE?
This induction has been designed specifically for our industry and provides an overview of legislation, basic knowledge of obligations under WHS Act 2011, hazard identification and risk assessment, Material Safety Data Sheets, safety signage, safe work method statements, and assessments to check understanding.
Select 'Marine Card' option when registering
Pay securely online: cost $165 inc GST
Complete all modules
Duration: approx. 2hrs in one sitting or can be completed in multiple short sessions to suit you
The next business day you will be emailed your Marine Card number
A Marine Card will be sent to you and a basic profile created on www.marinecard.org.au within 2 weeks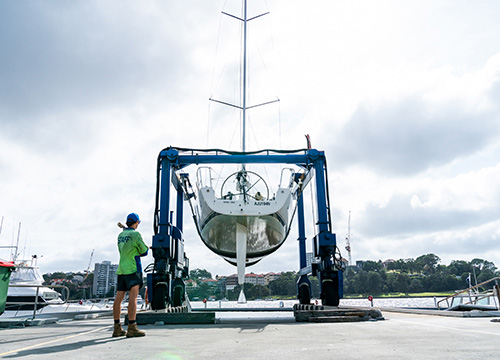 This induction can be completed on a range of devices; however, if you are accessing it using an iPad, you will need to download the Puffin browser for optimum system function which you can do for free, here.
It is recommended that you do not use an iPhone to complete the Induction.
Login

to update details or renew your Marine Card